TIG Brush Fluids
For Stainless Steel
Ensitech (Australia) has invested heavily in market-leading research and development to create a complete, premium range of innovative
fluids for every aspect of stainless steel surface preparation, weld
cleaning and finishing.
View Details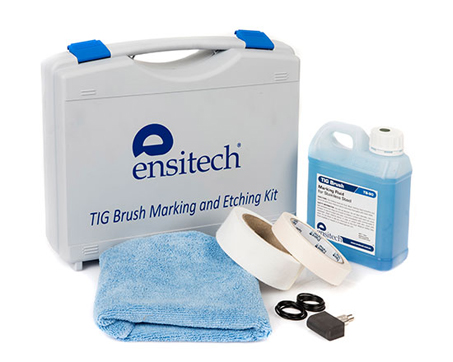 TIG Brush Marking And Etching Kit
The TIG Brush can also be used to indelibly mark and etch stainless steel products with identifying marks such as logos, part numbers and barcodes. Marking has many possible applications including product branding, asset identification, assisting with parts ordering, and recording of maintenance work.
Using a special marking head (a solid electrode in place of a brush), combined with a felt pad and appropriate fluid permanent marking of stainless steel is fast and easy.
View Details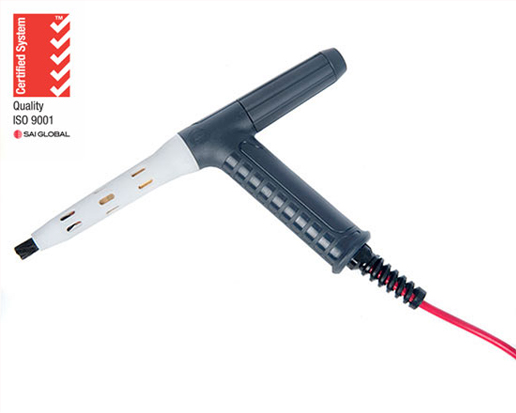 TIG Brush PROPEL Torch™
Ensitech (Australia) introduces the world's first adjustable
weld cleaning torch
>

THREADLESS BRUSH SYSTEM PATENT PENDING.
QUICK RtELEASE BRUSH FOR USE WITH THE TIG
BRUSH WELD CLEANING SYSTEM
View Details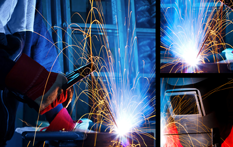 APPLICATIONS
TIG Brush Welding Systems by Ensitech (Australia) can be used in a wide range of industries in India, such as:
Food & Beverage
Metal Fabrication
Oil & Gas
Architecture, Building & Construction
Marine
and many more
WORLD CLASS
TIG BRUSH WELDING SYSTEMS
NOW IN INDIA
For better quality, faster work and longer lasting results
Welding systems are used in industries such as Food & Beverages, Oil & Gas, Metal Fabrication, Architectural Building & Construction, Marine and many more. By introducing TIG Brush Systems in India, Power2U Technology India Pvt Ltd has created a great opportunity to save costs while using world class welding systems and technology.